WBUR | By Zeninjor Enwemeka | June 27, 2019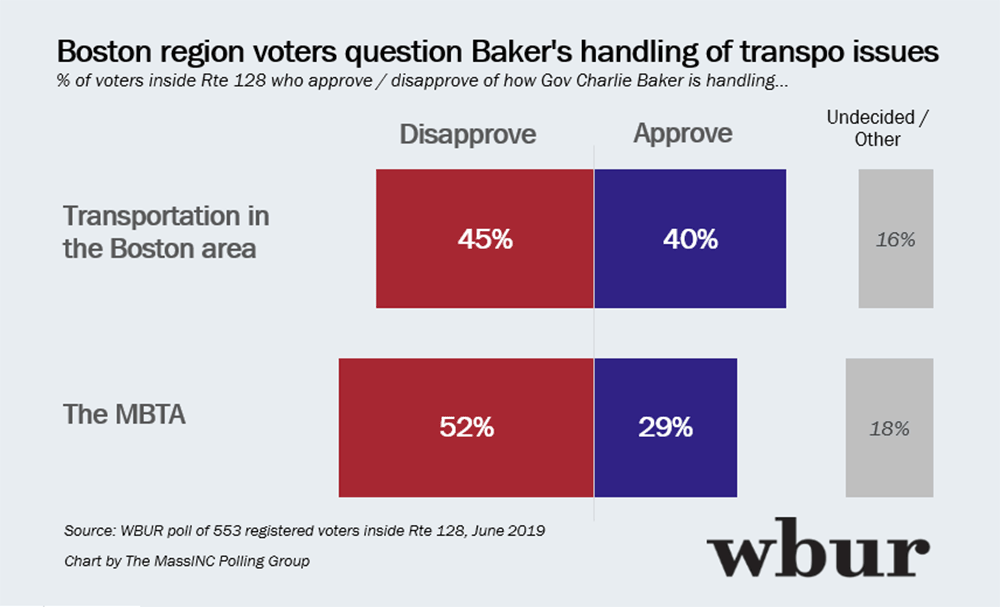 Boston-area voters are really frustrated with transportation — and they don't like how the MBTA has been handled by state leaders, according to a new WBUR poll (topline results, crosstabs).
Compared with five years ago, just 4% of survey respondents say it's gotten easier to get around the region. And they see little improvement with the MBTA. About 3 out of 4 voters say the condition of the T has stayed the same or gotten worse since the historic snowstorms of 2015 shut down the entire system.
"Being on the Red Line for the past seven years or so, I just can't think of a time when the T was running smoothly for a week straight," Quincy resident Jane Lee said this week as she waited for a Red Line train at Park Street station. "It's actually gotten worse I think."
Click here to read more.